Lets Celebrate the Day of the Hungarian Culture !
With some world-famous people, who permanentlyshaped Hungary's culture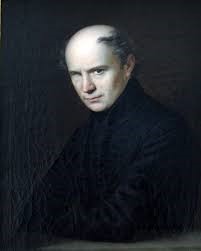 On January 22nd 1823, Ferenc Kölcsey – one of the most important literary characters in Hungarian history – completed his manuscript of the Hungarian National Anthem which is now considered his work of art. It was first mentioned as the national anthem in 1989 and since then the day when the poem was completed is called the Day of Hungarian Culture.
According to the manuscript, kept in the National Museum, he finished his poem on January 22nd, 1823. The poem evoked the glory of Hungary's past, titled "Hymnus, a' Magyar nép zivataros századaiból" (Hymn, from the stormy centuries of the Hungarian people), and eventually, it proved to be the most important Hungarian poem ever written. Kölcsey first published his poem in 1828. In 1844 Ferenc Erkel composed the music to the poem, and that's when what later became the national anthem of Hungary, was born. Although it was 145-years-old at the time and was regarded as such for almost as long, Kölcsey and Erkel's collaboration was mentioned in the Hungarian constitution as the national anthem for the first time in 1989, after the proclamation of the Hungarian Republic. And since then, the day when the poem was finished is called the Day of Hungarian Culture.
Since 1989 anniversary commemorations have been held nationally and internationally on this day to celebrate and nurture the Hungarian cultural heritage.
Hungarian artists who conquered the world
Over the centuries, Hungarian culture has earned international recognition, but we can never rest in strengthening its reputation. It is of the utmost importance to transmit and show the values of our cultural and artistic life to the world. The question is: What have Hungary shown the world of the diversity of Hungarian cultural life? No question, a great deal.
Hungary's message to the world is that every nation must preserve and nurture its culture, which is a fundamental condition for the survival and development of nations, and that culture is a universal language.
In honor of the Day of Hungarian Culture, we have gathered and presented - without claiming to be exhaustive - some of the most prominent Hungarian artists who have spread the good news of Hungarian culture to the world.
Mihály Munkácsy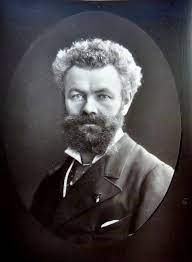 Mihály Munkácsy is among the iconic Hungarian artists whose life and art impacted his whole generation. The legacy of his paintings and technique elevated him to remarkable international renown and is considered as an essential influence even today.
Zoltán Kodály

In addition to saving the folk song treasure, the name of Zoltán Kodály, the three-time Kossuth Prize-winning Hungarian composer, musicologist, music teacher and folk music researcher, is also well known in the world for his pedagogical methods. The Kodály method is to teach children everything when and how they are most receptive to it. It is now a proven fact that students who learn music according to Kodály's ideas also perform better in other areas of study, and that the brain functions acquired through music also have an effect on other areas of the brain. The Kodály method is now more popular in Western Europe or Japan than it is here in Hungary.
György Cziffra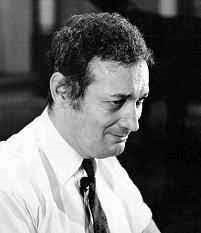 He was a huge success in the world's great concert halls and festivals and soon became world famous. In 1966 he initiated the Festival de la Chaise-Dieu organ festival and in 1969 he inaugurated the Versailles Piano Competition in his name. He later created the Cziffra Foundation to support talented young artists. Some say György Cziffra is the reincarnation of Franz Liszt. His piano playing is comparable to that of Liszt, especially because of his dazzling improvisational skills.
Mihály Kertész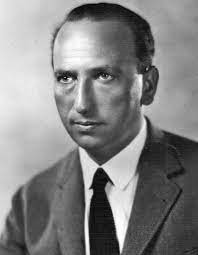 Mihály Kertész, aka Michael Curtiz, who emigrated from Hungary after the First World War, directed the most famous war melodrama in film history, Casablanca, for which he won the Academy Award for Best Director in 1943. At the time of its production, the major studios were making one film a week, which meant that some fifty feature films were made every year - Casablanca was only one of them, and it is still one of the most watched and quoted films. He was extremely prolific, directing one hundred and sixty-six films between 1912 and 1962. Although he was able to assert the German expressionism and artistic vision he had absorbed in Vienna in his forays into film noir and drama, he was first and foremost a fantastic industrialist who knew how to speak to tens of millions of people in a way they could understand.
Victor Vasarely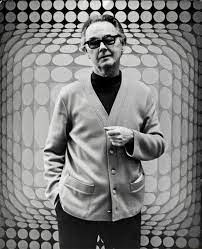 Victor Vasarely is a very special artist in the history of 20th century art. He became famous during his lifetime and distinguished himself in contemporary art by creating a new trend: optical art. His work is part of a great coherence, from the evolution of his graphic art to his determination to promote a social art, accessible to all. Victor Vasarely was born in Pécs, Hungary in 1906. In 1925, after his baccalaureate, he undertook brief medical studies at the University of Budapest, which he abandoned two years later. From this period, Vasarely kept a will of method, objectivity, a thirst for knowledge… close to the scientific world.
Vilmos Zsigmond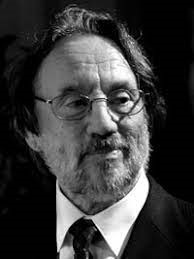 The world-famous Oscar-winning cinematographer Vilmos Zsigmond captured the events of the '56 revolution in Budapest with a camera hidden in a shopping bag. Working with several of his fellow cameramen, they were careful not to get into any fights, the most shocking scene being when they filmed "a street duel" with a "freedom fighter shot from upstairs by the guards". After 1956, the footage was smuggled out to the West with László Kovács, later the cameraman of the Gentle Bikers. Lacking language skills, he started his career in Hollywood as a garbage collector, but in 1978 he won an Oscar for Encounters of the Third Kind. He was nominated three more times, including for his favourite film, the Vietnam war drama The Deer Hunter. He has worked with legendary film directors such as Steven Spielberg, Brian de Palma, Woody Allen, Richard Donner, George Miller, Robert Altman and John Boorman. Vilmos Zsigmond also encouraged talented Hungarian cinematographers who had gone abroad, including Lajos Koltai and Gyula Pados, who later became world famous.
Béla Bartók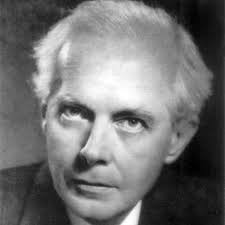 Béla Bartók is the best-known and most internationally acclaimed Hungarian composer of the 20th century, whose musical innovations and revolutionary works changed the way music is perceived. His only opera, The Bluebearded Prince's Castle, is still considered a landmark in music history. The diversity of his work makes it difficult to categorise him, and he has been singled out as one of his favourite composers by celebrities who are otherwise difficult to compare, such as Margaret Thatcher and Frank Zappa. In addition to his work as a composer, he was a virtuoso pianist, a leading collector of folk music, and a researcher in mathematics and goldsmithing. Moreover, he was one of the few people who not only recognised the common destiny of the peoples of the Carpathian Basin, but also actively worked to preserve national traditions. Not only his works, but he himself was very popular in the United States, where he emigrated in 1940, after the death of his mother and the outbreak of war. He taught at Columbia University, where he was later awarded an honorary doctorate.
Imre Kertész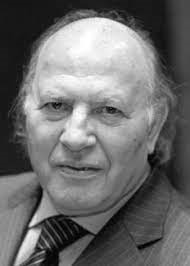 The only Nobel Prize winner in Hungarian literature to date, Imre Kertész created the ideas for his first novel, Sorstalanság-Fatelessness, from his writings between 1955 and 1960. His success, and the fact that he was able to make a living from his work as a writer and translator, came with the change of regime in Hungary. His first novel was already a resounding success in the year of its publication, but it was not until the 1990s that the reviews that placed him in the canon of post-modern Hungarian literature were published. Kertész is hugely popular in German, his collected works are published by Rowohlt, in English by Random House, and at least one of his books has been translated into every major language in the world – Sorstalanság-Fatelessness is also available in Hindi and Arabic.
Robert Capa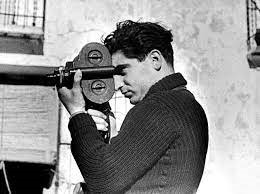 Foreign literature has erroneously combined the names Robert Taylor and Frank Capra to create the name Robert Capa, but in fact he was called Shark in high school in Budapest because of his big mouth and pushy nature. Born as Endre Friedmann, the adventurous, restless photographer brought his spirit and coolness from Hungary, which he left in 1931 with a bar of salami in his luggage. His war reportage photographs of the Spanish Civil War, the Japanese invasion of China, the European theatres of war in the Second World War, the first Arab-Israeli war and Vietnam have made his name in the history of photography. One of his best-known images is The Death of a Militia Man, which made him a world celebrity. The stories about him made him a legendary figure, especially his quote that 'if your pictures weren't good enough, you weren't close enough'. He got too close: he stepped on a mine and died in Thai Binh in 1954. His memory has not faded at home or abroad, and there is no photographic history in the world today in which Capa's name is not at the forefront.
Gábor Szabó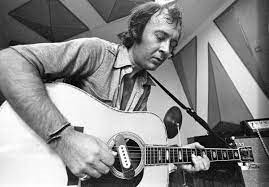 The undeservedly forgotten Hungarian guitar genius, "the guitar Nurejeve" played with true superstars and influenced the world's greatest guitarists and performers. Gábor Szabó was a self-taught musician, learning his craft from radio, records and the small Buda taverns of the early 1950s, where he would listen to the secrets of improvising musicians who had no chance of a career under communist communism. In the late 60s, after the death of Wes Montgomery, he became the number one guitarist in America, where he was celebrated as a star and interviewed by the world's leading jazz magazine, DownBeat. He was an unrecognisable artist, well ahead of his time, whose music was often misunderstood. Few people have understood Gábor Szabó's teachings as well as Carlos Santana, who founded his world-famous ensemble partly using elements that Szabó used and offered. The Gipsy Queen, made famous by Santana's Abraxas album, was originally written by Szabó, but he can be heard throughout Santana's oeuvre, playing with Doors guitarist Robbie Krieger, in several pop songs by John Legend and on Madonna's Ray of Light album with William Orbit.
Ferenc Lehár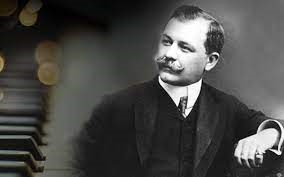 Ferenc Lehár, the most famous Hungarian operetta composer, lived most of his life in Austria but always remained a Hungarian citizen. The composer is credited with 31 operettas, most of which premiered in Vienna, but some of which were also performed in Budapest within a short time. The Count of Luxembourg, Gypsy Love and The Land of Smiles were world successes, and his works The Three Graces, The Caravaggio, Paganini, Friderica and Giuditta are also frequently performed. Lehár's unique, in many respects innovative, imaginative and colourful works revived the Viennese operetta style, which by then had become stiffly stereotypical.